Step into clarity.
Crystals to help clear the fog, create harmonious thought flows, and foster intuitive decision making. Watch the cognitive chaos turn to calm and find the rhythm within the mental madness. These crystals will assist in thought processing and organization to create a clear path forward. Step into clarity so bright ideas will flow.
[ Scroll down to browse crystals for focus. ]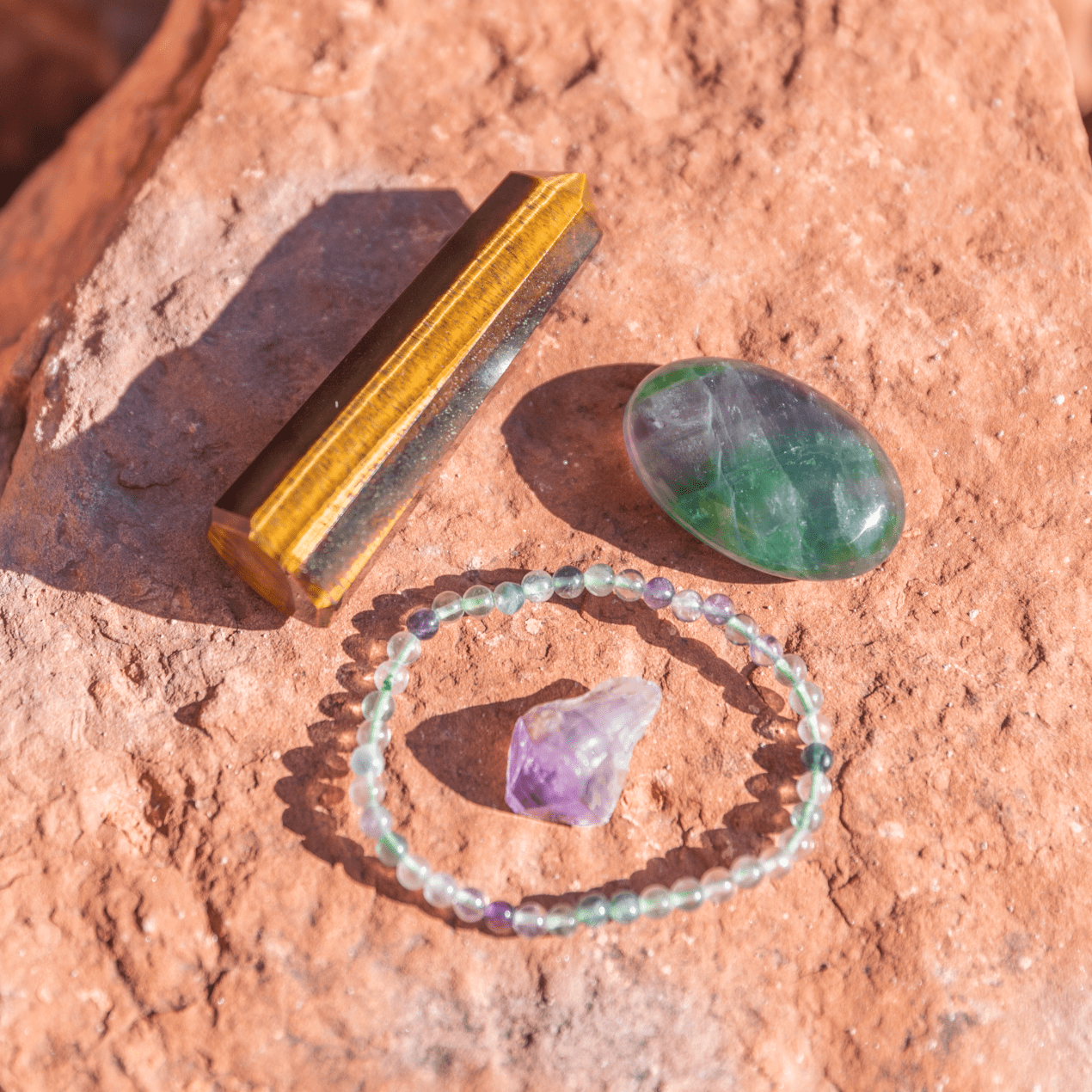 Focus Bundle
Specially curated to maximize focus and productivity, this powerful trio is the ultimate brain boost.
SHOP NOW
Shop All Amethyst
Regular price

Sale price

$989.00

Unit price

per

Regular price

Sale price

$360.00

Unit price

per

Regular price

Sale price

$340.00

Unit price

per

Regular price

Sale price

$259.00

Unit price

per

Regular price

From $259.00

Regular price

Sale price

From $259.00

Unit price

per

Regular price

Sale price

$219.00

Unit price

per

Regular price

Sale price

$189.00

Unit price

per

Regular price

Sale price

$159.00

Unit price

per

Regular price

Sale price

$159.00

Unit price

per

Regular price

Sale price

$149.00

Unit price

per

Regular price

Sale price

$139.00

Unit price

per

Regular price

From $129.00

Regular price

Sale price

From $129.00

Unit price

per
Shop All Fluorite
Regular price

From $14.00

Regular price

Sale price

From $14.00

Unit price

per

Regular price

Sale price

From $9.95

Unit price

per

Regular price

Sale price

$24.00

Unit price

per

Regular price

Sale price

$69.00

Unit price

per

Regular price

Sale price

$59.00

Unit price

per

Regular price

Sale price

$98.00

Unit price

per

Regular price

From $12.00

Regular price

Sale price

From $12.00

Unit price

per

Regular price

Sale price

$44.00

Unit price

per

Regular price

From $39.00

Regular price

Sale price

From $39.00

Unit price

per

Regular price

Sale price

$39.00

Unit price

per

Regular price

From $19.00

Regular price

Sale price

From $19.00

Unit price

per

Regular price

Sale price

$34.00

Unit price

per

Regular price

Sale price

$59.00

Unit price

per

Regular price

Sale price

$139.00

Unit price

per

Regular price

Sale price

$119.00

Unit price

per

Regular price

Sale price

$49.00

Unit price

per

Regular price

From $29.00

Regular price

Sale price

From $29.00

Unit price

per

Regular price

Sale price

$42.00

Unit price

per
Shop All Clear Quartz
Regular price

Sale price

$29.00

Unit price

per

Regular price

Sale price

From $9.95

Unit price

per

Regular price

Sale price

$9.00

Unit price

per

Regular price

Sale price

$5.00

Unit price

per

Regular price

Sale price

$9.95

Unit price

per

Regular price

Sale price

From $9.95

Unit price

per

Regular price

Sale price

$12.00

Unit price

per

Regular price

Sale price

$79.00

Unit price

per

Regular price

Sale price

$19.50

Unit price

per