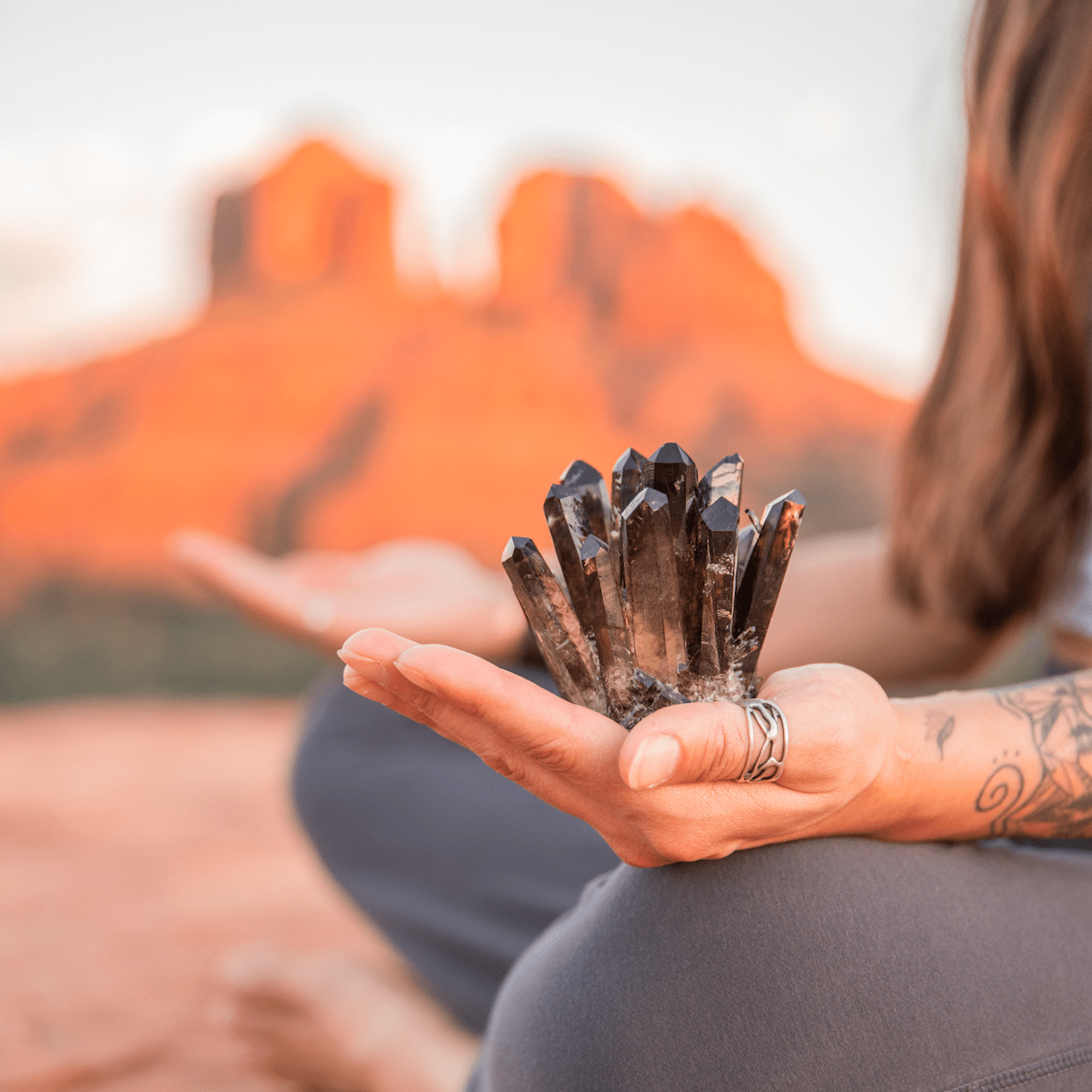 All of our crystals are charged by the sacred healing energy of Sedona, Arizona, one of the world's most powerful energy hotspots.
Sedona, Arizona is a spiritual mecca known for its energy-emitting vortexes and enchanting red rock monoliths.
People are drawn to the area from all over the world to experience its sacred metaphysical assets and surreal red rock formations. According to these mystics and truth-seekers, Sedona is one of the world's greatest hotspots for spiritual energy. The energy vortexes enhance meditation, provide transformative healing, and create pulling portals that boost consciousness. The energy is so strong, so overwhelming, that the juniper trees even twist and bend themselves over it.